"Shaped by Water" is a visually striking creative hub showcasing 11th Hour Racing's jaw-dropping collection of photos, videos, and epic storytelling. Dive deep into the sea, climb the highest peaks, and soak in the essence of water as you embark on this mind-blowing cinematic site.


Role: Design Director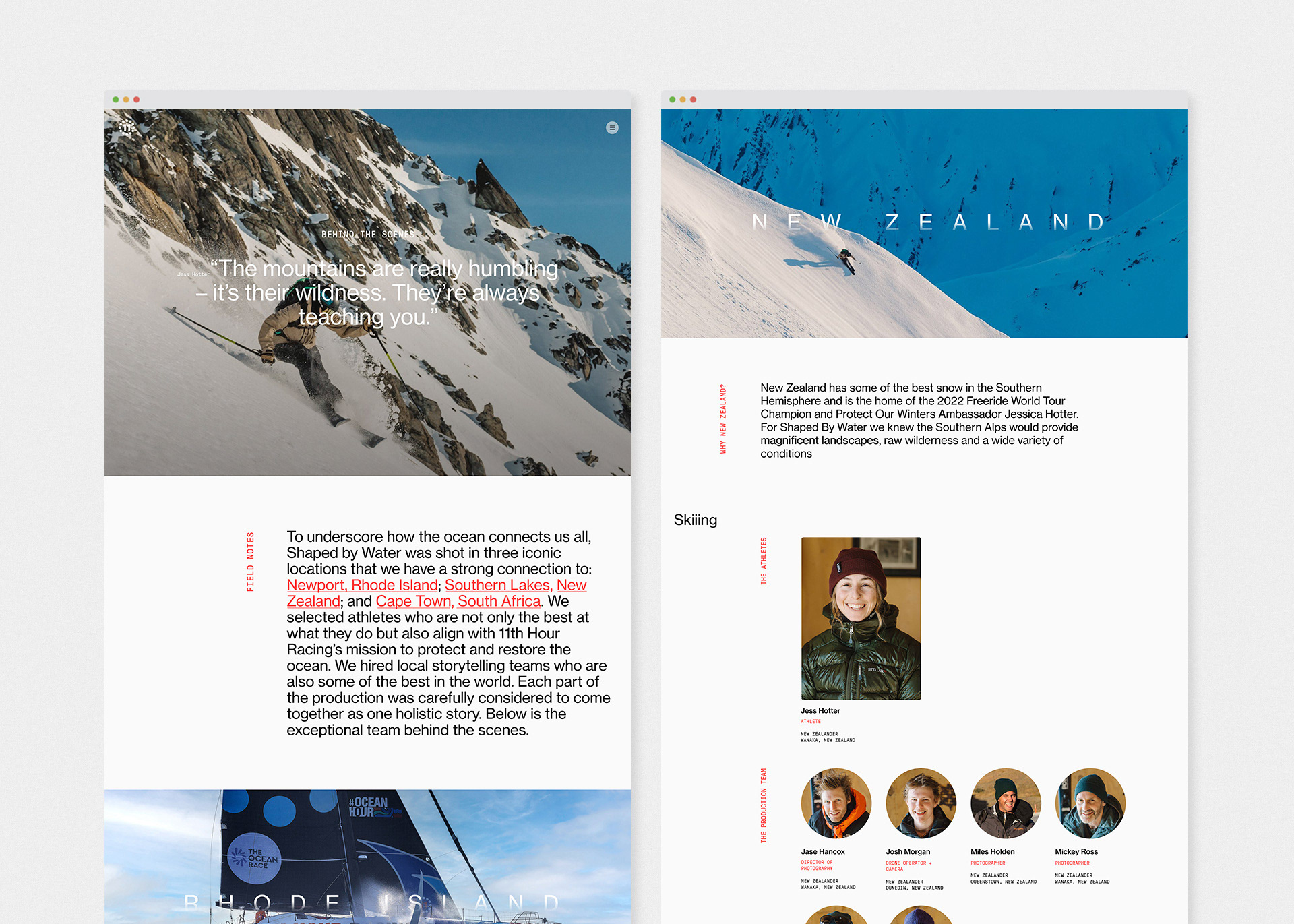 Collaborating with the creators of "Shaped by Water," an artistic film, we embraced the challenge of designing a bespoke and fully responsive creative hub for its launch. We focused on showcasing their astounding collection of photography, videos, and editorial storytelling while maintaining a constant flow that resonated with the film's water-themed essence.
We visualized the user experience using Figma with a well-crafted sitemap before bringing the site to life on Webflow. Engaging the audience was key, so we integrated full-bleed picture galleries, interactions, micro animations, parallax movement, page transitions, and even a custom cursor. 
To fully immerse users into the content, we crafted a design that mirrored the athletes' deep connection with water during their journeys. The result was an impressive, fully-responsive microsite that surpassed expectations and laid the groundwork for future content updates.
View site
Created with HLabs in 2022/23