Bold textile prints and a renewed digital presence for Frescobol Carioca – a men's beachwear brand inspired by Cariocas and the city they call home, from its unique sidewalk mosaics to its architecture and vibrant popular culture.


Role: Creative Lead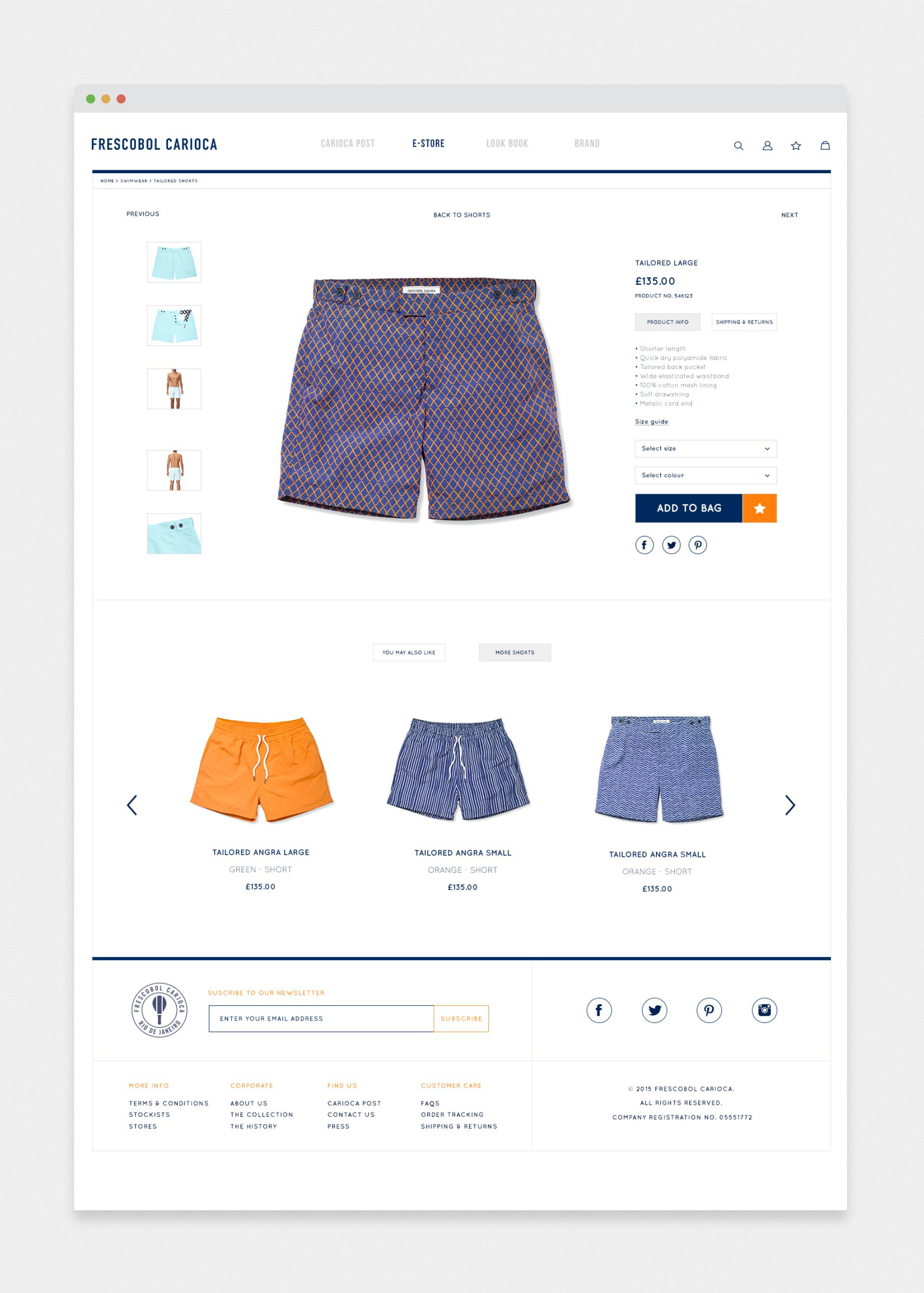 For their Spring/Summer '14  swimwear collection, this Brazilian beachwear brand envisioned producing a range of shorts showcasing limited edition illustrated scenes of Rio de Janeiro and their famous mosaic beach sidewalks, which sold out in weeks. 
Along with this collection, a new fully-responsive website to allow easy navigation through multiple collections, prints, and blog content. In addition, the visual design places photography and product at the forefront, allowing the culture and style to shine.