A navigational tool that helps users who are curious about the EY business, wondering where they could potentially fit in or already familiar with the company, find what opportunities are available within the firm.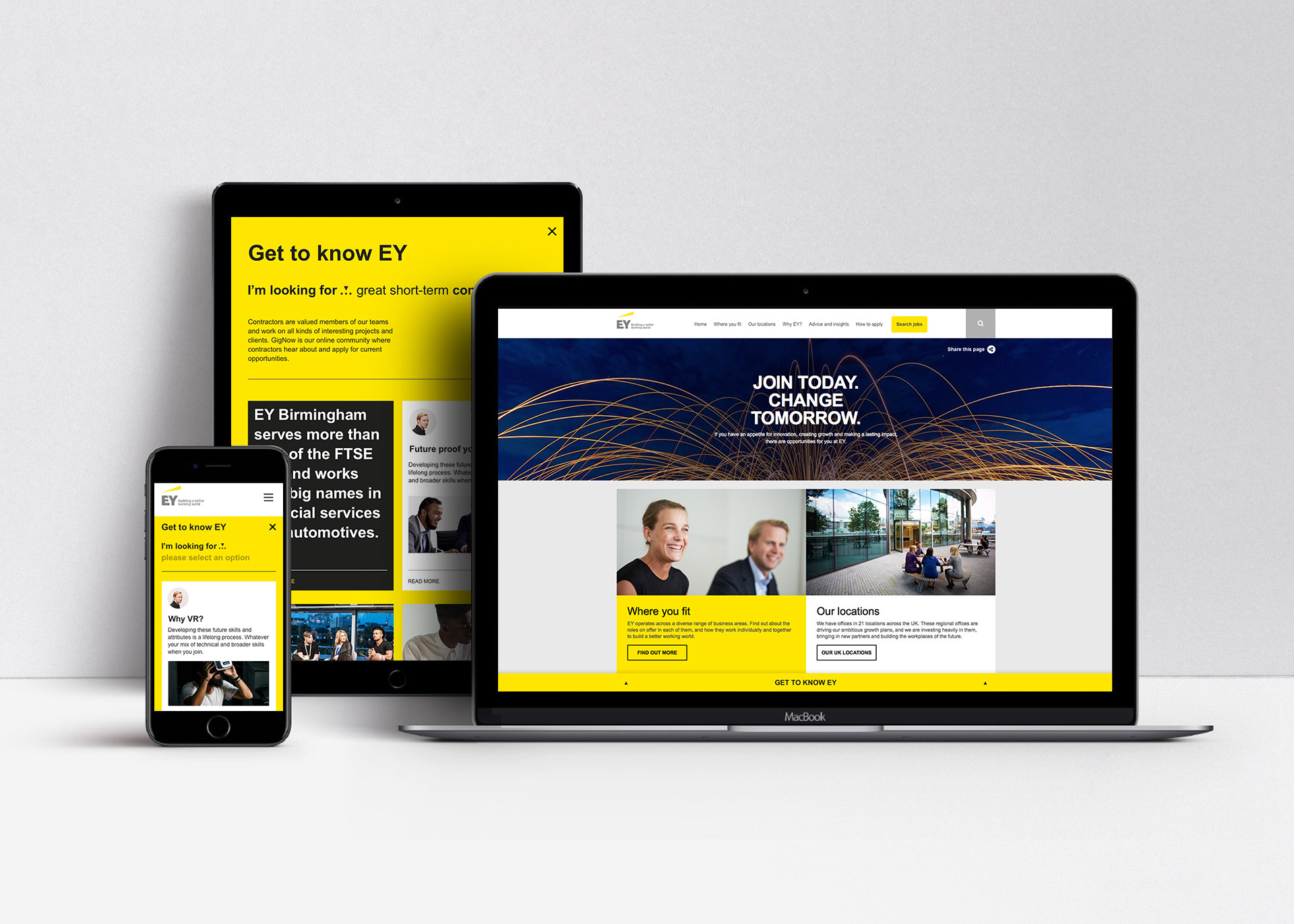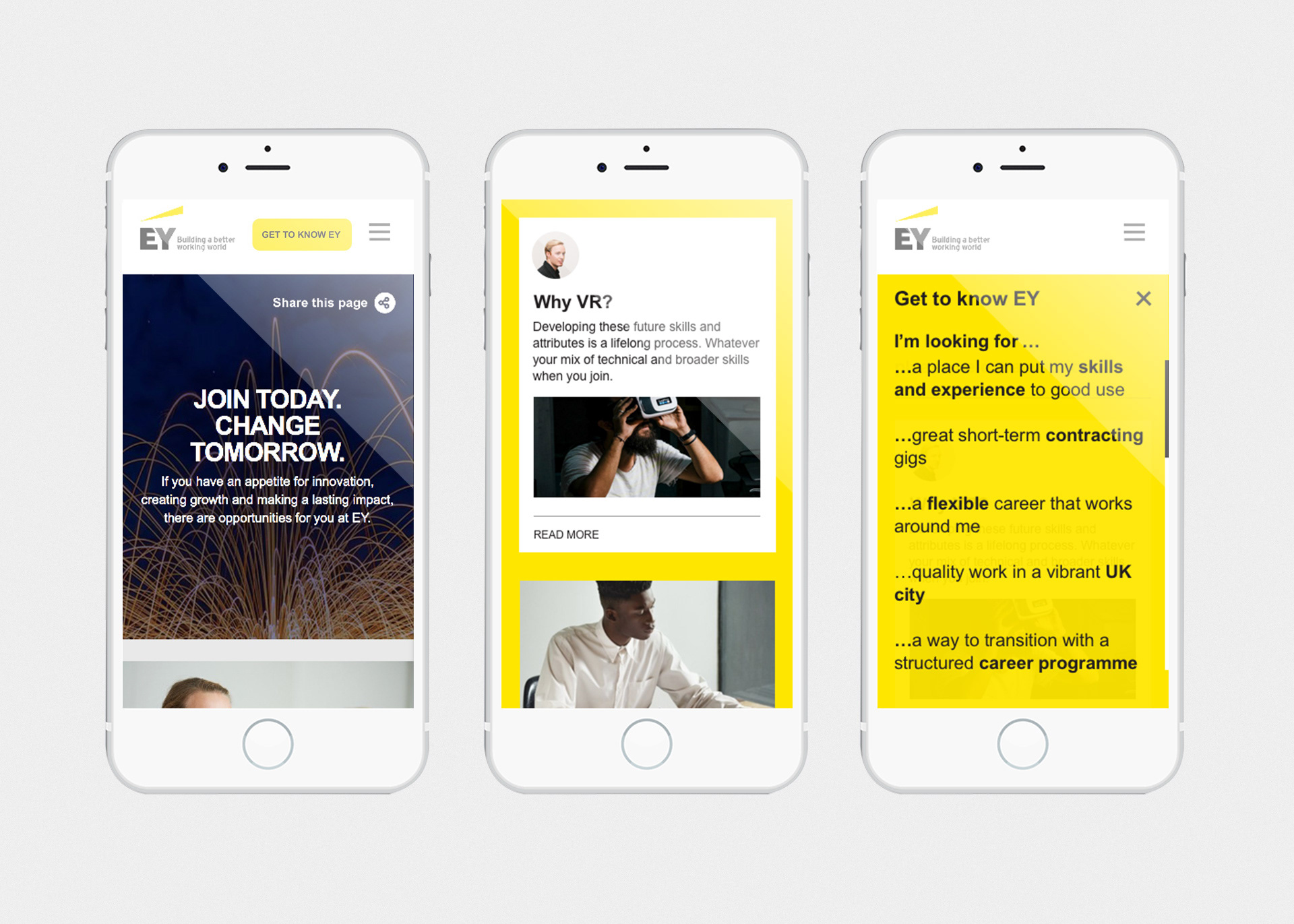 EY wanted to be able to give professionals a tailored experience which gave them the ability to have technological insights and potential opportunities come directly to them at the push of a button. 
A simple user interface gave EY the flexibility to curate their intel in a user-friendly way, which allowed them to gain more engagement on their site helping their visitors find exactly what they were looking for. Try it out in the link below.